Great technologies for enhanced efficiency
Datalogic was founded in 1972 and was one of the first companies to start developing barcode readers. Today, the manufacturer is one of the leading suppliers for automatic data capture and process automation. With headquarters in Bologna, Italy, Datalogic employs more than 2,800 people in 27 countries worldwide. The company holds more than 1,200 patents, has 12 research and development centers and more than 15,000 partners and distributors at its side.
Datalogic is constantly expanding its extensive product portfolio with a focus on innovative scanners for retail, industry and healthcare, as well as sustainable mobile computers for almost all areas. In addition to reliable hardware, Datalogic offers advanced software and EASEOFCARE service contracts.
Service for a long life cycle
Datalogic also offers comprehensive POST sales services along with its innovative hardware devices: EASOFCARE (EoC) service extends the life cycle of devices and enhances business productivity. To ensure that your customers always receive the right support for their needs, the service offerings are divided into three support areas.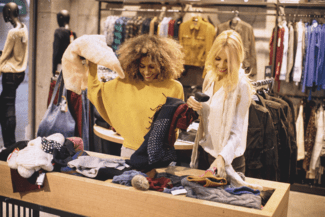 Simply great in every area
Great technologies are changing the world and the way we live and work. For nearly 50 years, Datalogic's handheld scanners and advanced scanning technologies have been indispensable for data collection in retail, warehousing, transportation, logistics and healthcare. They are part of many people's everyday working lives.
DATALOGIC SHIELD
Super heroic software service
Datalogic develops reliable Android mobility hardware that impresses with innovative technology. Datalogic Android mobile computers are made even stronger and, above all, sustainable, by the super heroic Datalogic Shield software. It protects the mobile computers with regular security updates and offers support throughout the entire life cycle.
I would like to learn more about Datalogic products!